Alright people there is going to be a 36 hour release of a special edition clock 5 IT WILL BE POSTED AT 11:00 PM EST TONIGHT 6/17/09 AND WILL BE REMOVED AT 11:00 AM FRIDAY 6/19/09 ONCE ITS GONE ITS GONE
4x3 36 hour release Clock 5 special edition alright times up there was 75 downloads of thid clock glad people liked this clock
All right well i found the HERO clocks some of them. If you get these working on other ROM's or theme's post them here its greatly appreciated and let us know what you think if anything needs to be changed or know how to add the date to the dial its greatly appreciated
A big thanks to Manup for clocks 4, 5 and 6 & also to chrisag92 for clocks 1, 2, 3 and 7 and all of the 2x2 clocks & to tehseano for the day and night clock which can also be found on his HTC HERO theme thread & also to xidominicanoix for his Clockwidgetswitcher & also to th4r for his script to change the clocks on the go and please don't steal their work without asking please
Confirmed Working On
The Dudes Cupcake1.3RC1 [AOSP ADP1.5]
JF 1.51 ADP 1.5
Google/HTC Ion
CyanogenMod 3.4 1.5r2
WORKS ON ROGERS ONLY WITH CLOCKWIDGETSWITCHER
If you get these to work on other ROMS or themes please post
Note:
When you post, post which of the clocks your using so we can get an idea of which ones are most popular and if you like them or not Thanks

Well thanks to th4r we can now change the clock on our phones people

Heres the link and his instruction
http://tuxus.org/cws-term-0.1.rar
For both methods you will need to extract the files to you sd card this can be done with any file manager app I recommend Androzip

Make sure the folder this creates after you have extracted the files is on the main part of your SD not in your browser's downloads folder. Because if its in the Downloads folder terminal emulator will NOT find it
Method 1
Using regular terminal emulator
Type this exactly as shown DO NOT TYPE SU FIRST
Code:

cd /sdcard/cws-term-0.1
<-- enter
and then type:
Code:

su
<-- Enter
Code:

sh cws.sh -1
<-- Enter (for clock1. type with no options to se help)
Then just reload your clock widget and bam done
Method 2
Using Gscript and Betterterminal
Just put cws-gscript-start.sh in your gscript folder on your sdcard
In betterterminal type
Code:

/sdcard/gscript/cws-gscript-start.sh
and then launch gscript and press
menu -> add script
tap "load file "
and choose cws-gscript-start.sh --> tap Save
then launch cws-gscript-start with gscript.
Here is ClockwidgetSwitcher v1.6 This is for Windows THIS DOES NOT GO ON YOUR PHONE
http://www.4shared.com/file/11252682...bd1/CWS16.html
ROGER'S EDITION OF CLOCKWIDGETSWITCHER v1.6 THIS IS FOR WINDOWS THIS DOES NOT GO ON YOUR PHONE
http://www.4shared.com/file/11253319...ers-CWS16.html
Instructions:
Download ClockWidgetSwitcher.zip file

Extract the contents

Go into main folder

Run clockwidget.exe

Follow on-screen instructions
To Use the clocks rename them update.zip on your s.d card and push it through VIA (ALT S)
PS This will become your default
Clocks
All Clocks are 4x3 and now 2x2
Night Clock http://forum.xda-developers.com/showthread.php?t=520629
Day Clock http://forum.xda-developers.com/showthread.php?t=520629
2x2 Day Clock http://www.4shared.com/file/11250033...ock_small.html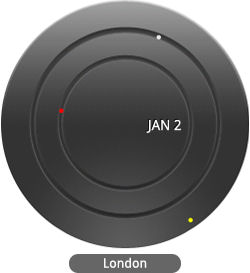 Clock 1 http://www.4shared.com/file/11178316...k_1widget.html
2x2 Clock 1 http://www.4shared.com/file/11250032...ck_1small.html
Clock2 http://www.4shared.com/file/11178382...k_2widget.html
2x2 Clock 2 http://www.4shared.com/file/11250032...ck_2small.html
Clock 3 http://www.4shared.com/file/11178821...k_3widget.html
2x2 Clock 3 http://www.4shared.com/file/11250032...ck_3small.html
Clock 4 http://www.4shared.com/file/11187683...k_4widget.html
2x2 Clock 4 http://www.4shared.com/file/11250032...ck_4small.html
Clock 5 http://www.4shared.com/file/11171133...TCClock_5.html
2x2 Clock 5 http://www.4shared.com/file/11250033...ck_5small.html
Clock 6 http://www.4shared.com/file/11168524...TCClock_6.html
2x2 Clock 6 http://www.4shared.com/file/11250033...ck_6small.html
Clock 7 http://www.4shared.com/file/11178266...k_7widget.html\
2x2 Clock 7 http://www.4shared.com/file/11250033...ck_7small.html
We are not held responsible for any damaged or bricked phones or broken SD cards